Community Response Mitigation (CRM) has successfully promoted bleeding control through education and outreach in many locations throughout the US. Please see highlights from some of their recent trainings in various settings to students, professionals, and community members.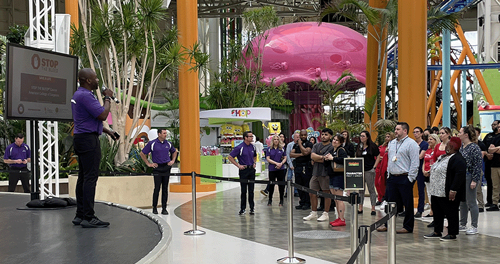 CRM partners with Hackensack Meridian Health to provide STOP THE BLEED® training at the American Dream Complex in New Jersey.

Participants at Bucknell University receive certificates of completion following their STOP THE BLEED® course.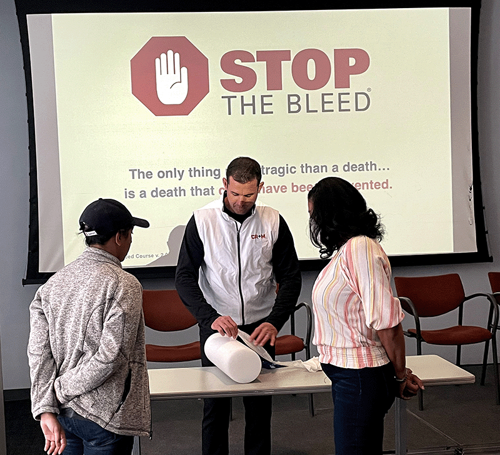 CRM instructors demonstrate wound packing techniques to participants at the CUNY Graduate School of Journalism during a recent STOP THE BLEED® course.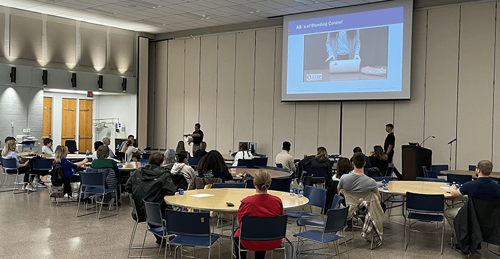 Monmouth University participants learn the ABC's of Bleeding Control from CRM instructors.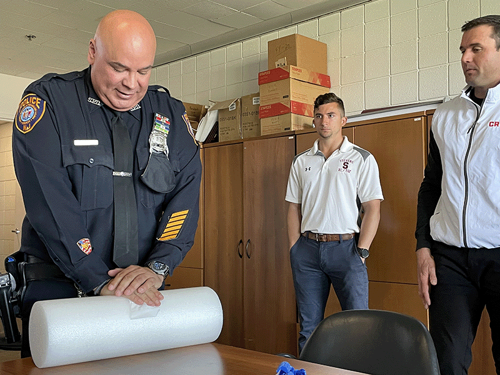 A law enforcement participant practices compression skills during a STOP THE BLEED® course taught by CRM at Stevens Institute of Technology.