STOP THE BLEED Legislative Updates
Federal Legislation
A bipartisan bill, the Prevent Blood Loss with Emergency Equipment Devices (BLEEDing) Act, has been introduced by U.S. Senators Bob Menendez (D-N.J.) and John Boozman (R-Ark.) to help provide states with funding to expand access to bleeding control kits in public places in communities around the country.
"This legislation is crucial to support state efforts to bring STOP THE BLEED® training and equipment directly to all U.S. citizens. Just like with CPR, a civilian familiar with basic bleeding control techniques is equipped to save a life when minutes matter. This legislation helps educate and empower individuals to take life-saving action during a bleeding emergency and will help drive the goal of eliminating preventable death from bleeding."
— Eileen Bulger, MD, FACS | Chair of the American College of Surgeons Committee on Trauma
State Legislation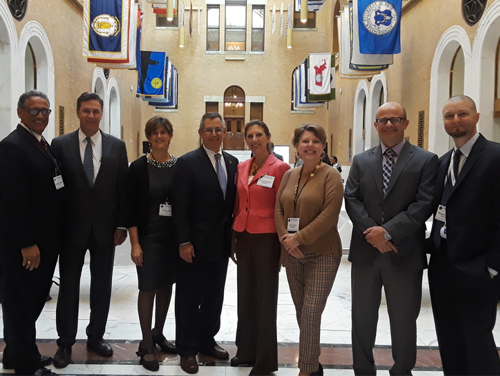 Several states in the U.S. are already enacting legislation that takes into account the core principles of the STOP THE BLEED®program. In 2019, at least 12 states introduced or passed legislation to inform, educate, and empower their citizens to become immediate responders who can save a life in the event of a bleeding emergency. Here are some of the highlights happening at the state level.