ACS COT COVID-19 Guidance for STOP THE BLEED Course Instructors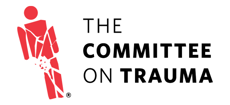 Due to the recent increase of COVID-19 cases, the American College of Surgeons Committee on Trauma recommends the following with respect to STOP THE BLEED® training:
STOP THE BLEED course sites are encouraged to pursue virtual options for STOP THE BLEED training during the pandemic and in-person courses or skills training should be restricted based on local disease transmission rates and the recommendations of the local public health agency. The didactic portion of the course can be delivered virtually with delayed or small group or virtual skills training as necessary. Sites should comply with rules and regulations as determined by federal, state, and local public health authorities. The suggestions listed below are for your consideration and must ultimately be used in the context of your local rules and regulations:
General Considerations
For in-person teaching, sites should draft a pre-course letter to participants that explains the physical distancing and infection control precautions that will be implemented for the course.
We recommend routine screening of all attendees and instructors. Participants should be notified that temperatures may be taken upon arrival at the course. Participants should be reminded that if they do not feel well, they should stay home.
Participants should be requested to leave if they appear to be ill.
Food and drink services are not recommended.
Participants must wear masks. Gloves should be worn when handling equipment in the skills stations. Course sites should provide gloves, germicidal wipes, and hand sanitizer for the skill stations. Training sites should follow local protocols for PPE.
All individuals, participants, and instructors should adhere to physical distancing guidelines.
Courses should be held in venues large enough to allow for appropriate physical distancing in a well-ventilated room. Sites may use video conferencing to complete the lecture portion of the course (for example: Zoom, Google Meet, WebEx, GoToMeeting, Adobe Connect, etc.). We encourage the use of the ACS STOP THE BLEED Course slide-set for the virtual education. We also encourage sites that want to do so to make a video (using Zoom, GoToMeeting, Teams, Google, or other similar videoconferencing software) of the didactic presentation using the ACS STOP THE BLEED Course to facilitate teaching the didactic portion of the course in their organization or their region.
Instructors should address concerns regarding COVID-19 transmission while providing bystander care, noting that the primary route of transmission is respiratory, with no evidence of transmission from blood exposure. Bystanders should be encouraged to wear masks during the pandemic. (Please note: Surgical masks are being added to ACS STOP THE BLEED Kits.)
Teaching Skills Virtually
We encourage our STOP THE BLEED network sites to teach the skills session virtually. This has been piloted and appears to be feasible. It requires the student and the instructors having the same or similar equipment. We have sites that have piloted using a paper towel roll for tourniquet application and for packing using a t-shirt. If training tourniquets are not readily available to be sent to the students, some sites have used a windlass-type tourniquet purchased by the student to be used as a training tourniquet.
Skills stations may be completed in-person but must follow the guidelines in this document. For in-person training, the location of the course should be in a large well-ventilated room or outside with space enough to allow for physical distancing. It is recommended that sites follow a student-faculty ratio for skills stations that support physical distancing with adequate instructor interaction.
Participants will need to be at a skills station one at a time with adequate physical distancing between instructor and participant. All efforts should be made to maintain the interactive nature of the stations within these limits.
STOP THE BLEED® Equipment
All equipment should be cleaned and disinfected according to CDC and/or manufacturer guidelines (see below) before and after each training event.
If using materials such as pamphlets or booklets, they should be single-use only and not reused for other participants.
Materials used for wound packing must be discarded at the end of each course, and fresh training materials will be required. Materials such as t-shirts and scarfs must be disinfected before and after each course.
The ACS COT does not recommend using equipment that cannot be properly disinfected.
Manufacturer guidelines for cleaning equipment are:
Case—Wash with soap and water and allow to dry.
Blue training tourniquets (CAT)—Wash with a mild detergent and water. Allow for proper drying prior to use.
Z-Medica Trauma Training Legs
For the exterior of legs, use a mix of mild detergent and water to wipe down the exterior areas.
The trauma trainer has foam areas that come in contact with packing. The foam areas should be cleaned with an alcohol mix (one-ounce isopropyl alcohol mixed with 16 ounces of water).
After cleaning, the legs should be allowed to air dry.
For those who are conducting or who wish to conduct STOP THE BLEED classes or to attend one, it is recommended that they follow all CDC guidelines as well as guidance from their state and local public health authorities concerning public gatherings. Although there is no way to guarantee the safety of those instructing or attending in-person STOP THE BLEED classes, the following guidance is provided to help reduce the transmission of the coronavirus:
All tables, chairs, simulators, medical equipment, and other training materials should be disinfected before and after each class. Instructors should use a cleaning product that meets CDC and EPA guidelines as an appropriate disinfectant for COVID-19 and perform cleaning in a manner that is consistent with CDC and local public health guidelines. Items that cannot be cleaned should not be used at all, or they should be discarded after a single use.
All instructors and participants should practice good hand hygiene, including washing their hands or using alcohol-based hand sanitizer before and after each course.
Cloth or surgical face masks should be required for all participants and instructors at all times during training. Eye protection, such as goggles or face-shields, should be used as directed by the CDC or local public health officials.
There should be no person-to-person contact during STOP THE BLEED training.
People who have any symptoms of COVID-19 should not teach or attend a STOP THE BLEED class. We encourage screening questions with or without temperature check for all attendees and instructors.
People should consider not taking or teaching a STOP THE BLEED class if they are part of a group that has been identified as high-risk for complications or death from COVID-19.